Mac and Mancera's KING MUFASSA is from MGK'S GATOR RED. He is 118 lbs and 4 x Best In Show.
This very bully boy Barbosa's GHENGIS KAHN of Knight-Line is brother to BEAMER pictured below.
Manstopper's BEAMER is in my eyes the perfect bully type bitch!
Manstoppers HANNAH is from John D Johnsons yard.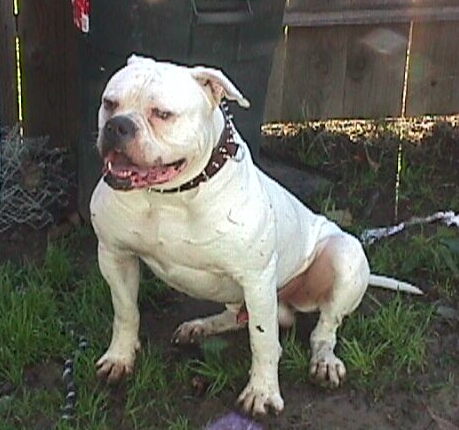 Thompson's TEXAS. He is the brother of Peakforce HAMBONE (bubba x action jackie).Maud's uncle!
Nice looking bulldog. Interesting colour too.