This page was updated on
the 14th of July 2004.
click here to view MAUD'S extended photo pedigree.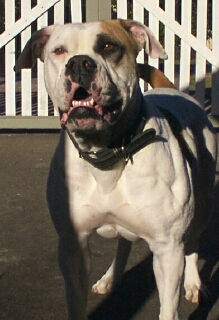 Maud is from PEAKFORCE HAMBONE(US imp) x PEAKFORCE OLIVE OIL. Hambone's sire is the famous MULLEN'S BUBBA and his dam is ACTION JACKIE. Bubba's name speaks for itself if you have researched the American Bulldog. His prey-drive and athleticism in protection work is not only evident on these pages and numerous videos, but also his ability to produce 'true to type' bulldogs. OLLIE is a Johnson bitch from WHEELERS BUDDY (USA) x ANDREWS CLEO (USA imp).
2.5 years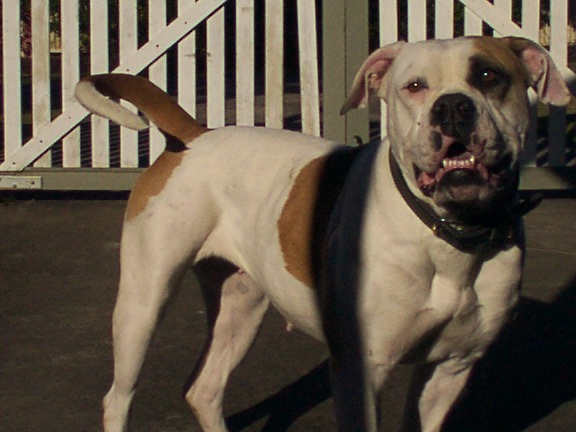 Maud at 2.5 years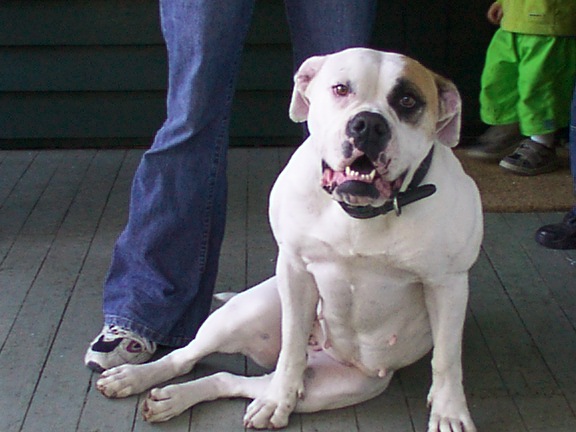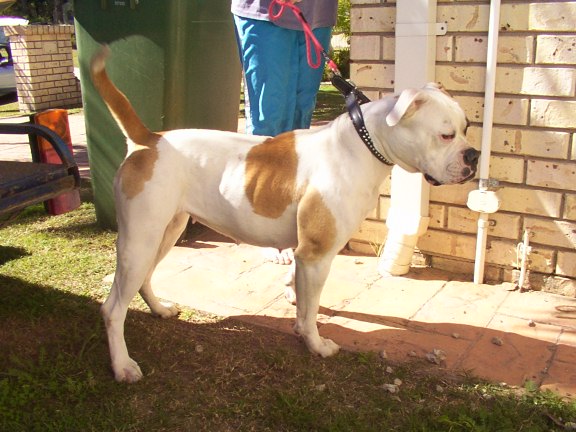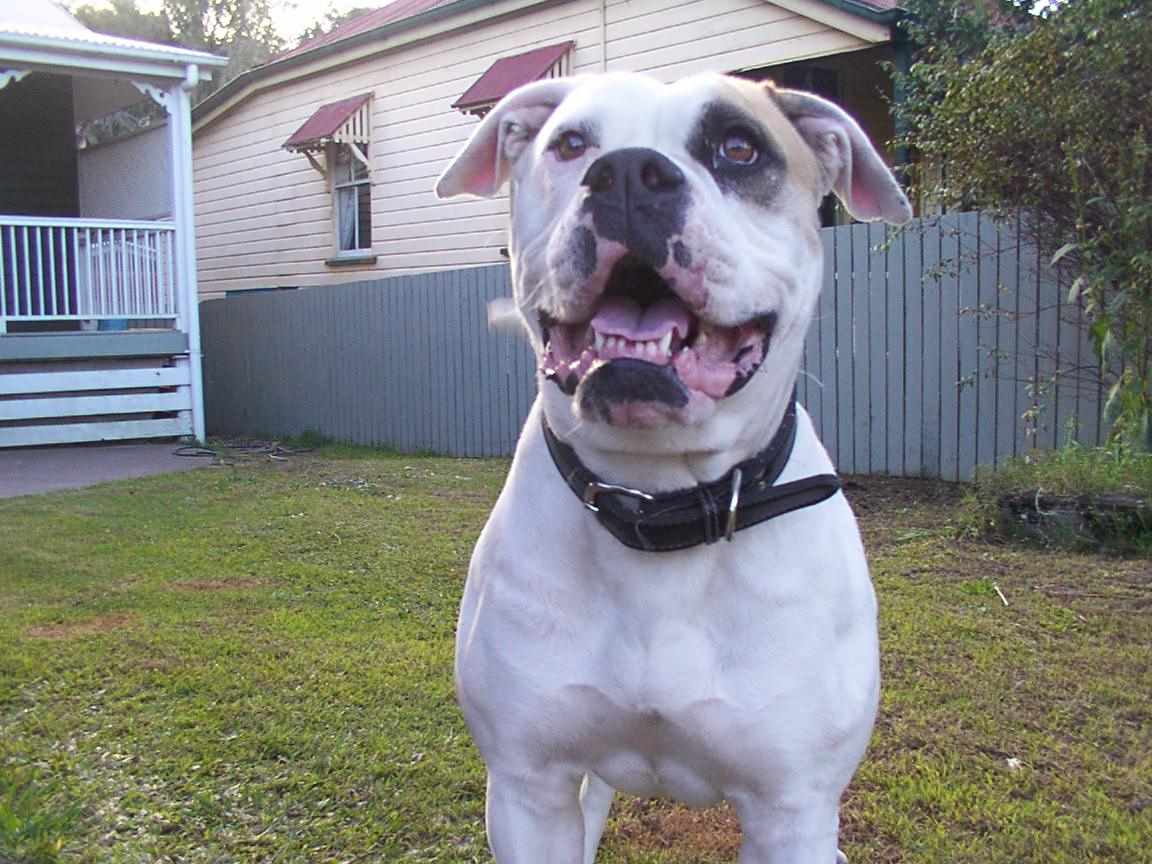 click below to go to the next page